Version française disponible prochainement.
Pro Shop/Practice Facilities
Our goal is to provide you with the best possible golfing experience.
Our friendly staff is there to assist you with tee times, cart rentals and our practice facilities, which includes chipping, putting and driving range.
Check out our selection of pre-season specials on shirts, hats, balls and gloves.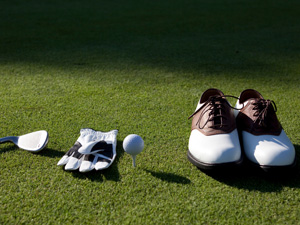 Dining Room/Patio
Our kitchen and wait staff look forward to completing your golf experience with an excellent selection of food and beverages at very reasonable prices.
Enjoy our patio which offers a panoramic view of several holes. There's no more enjoyable place to finish your round in the company of friends.